Fluid Infrared Sauna DIY Kits
Infrared saunas are a type of sauna that uses infrared light to produce heat, rather than the traditional method of heating the air around the body. This type of sauna offers several benefits over a traditional sauna, making it an increasingly popular choice for those looking to improve their health and well-being.
One of the biggest benefits of infrared saunas is their ability to penetrate the body more deeply than traditional saunas. This allows for a more intense and effective sweat, which can help to detoxify the body by eliminating toxins and impurities through the skin. In addition to this, the heat produced by infrared saunas can also help to relieve muscle soreness and stiffness, making it a great option for athletes or anyone with chronic pain.
Another benefit of infrared saunas is that they can provide a number of cardiovascular benefits. The heat produced by the infrared light can cause the heart to work harder, which can help to improve circulation and lower blood pressure. This can also help to improve overall cardiovascular health and reduce the risk of heart disease.
In addition to these physical benefits, infrared saunas can also have a positive impact on mental health. The heat and relaxation provided by the sauna can help to reduce stress and promote a sense of well-being. This can help to improve mood and reduce symptoms of anxiety and depression.
Fluid Float is a provider of infrared saunas, offering customers the opportunity to experience the many benefits of this type of sauna. With their state-of-the-art facilities and knowledgeable staff, Fluid Float is the perfect place to try out an infrared sauna and improve your health and well-being.
Overall, infrared saunas offer a number of benefits for both physical and mental health. From improved circulation and detoxification to stress relief and improved mood, these saunas provide a unique and effective way to improve overall health and well-being.


Specifications According To Room Sizes and Watts requirements:
DIY Infrared Sauna Kit. Complete Infrared Sauna Package.  Sauna Heaters based on rough room or float cabin dimensions. 
1 Panel=300 Watt Infrared Sauna Heater 240V  Size: 32" x 20"
Example:
4' x 4' 1800 Watt 

For Room Dimensions: 48" wide x 48" length x 84" high.
4' x 4' 1800 Watt 

For Room Dimensions: 48" wide x 60" length x 84" high.
4' x 5' 2400 Watt 

For Room Dimensions: 48" wide x 72" length x 84" high.
4' x 6' 2400 Watt 

For Room Dimensions: 60" wide x 60" length x 84" high.
5' x 5' 2400 Watt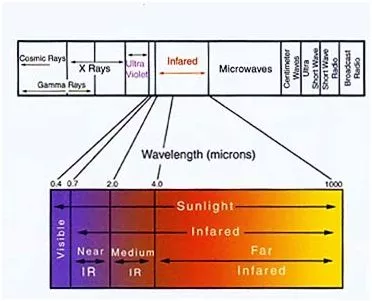 All our Infrared sauna heater kits come standard with built-in heat controller and light. This is especially popular as bathers can set the temperature in the sauna without leaving. It also makes installation quicker.
*Allow for 10-13 Weeks for production and delivery
IMPORTANT: Prices are subject to change based on commodity prices but paid items are locked at the time of purchase. We have the right to refuse orders if there is an error in the posted price.