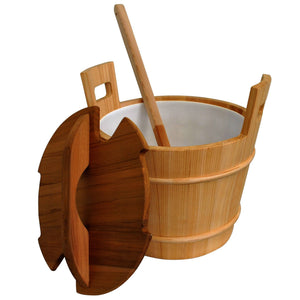 FLUID CEDAR SAUNA BUCKET WITH LINER, LID, AND LADLE - 18L

Authentic Red Cedar Sauna Bucket with a cedar lid.
Includes a sanitary liner that guarantees the bucket will never leak and a 68cm red cedar ladle!
This hand-crafted red cedar sauna bucket the wood bucket enhances the decor of any sauna.  Included is a plastic insert liner that keeps the bucket from leaking.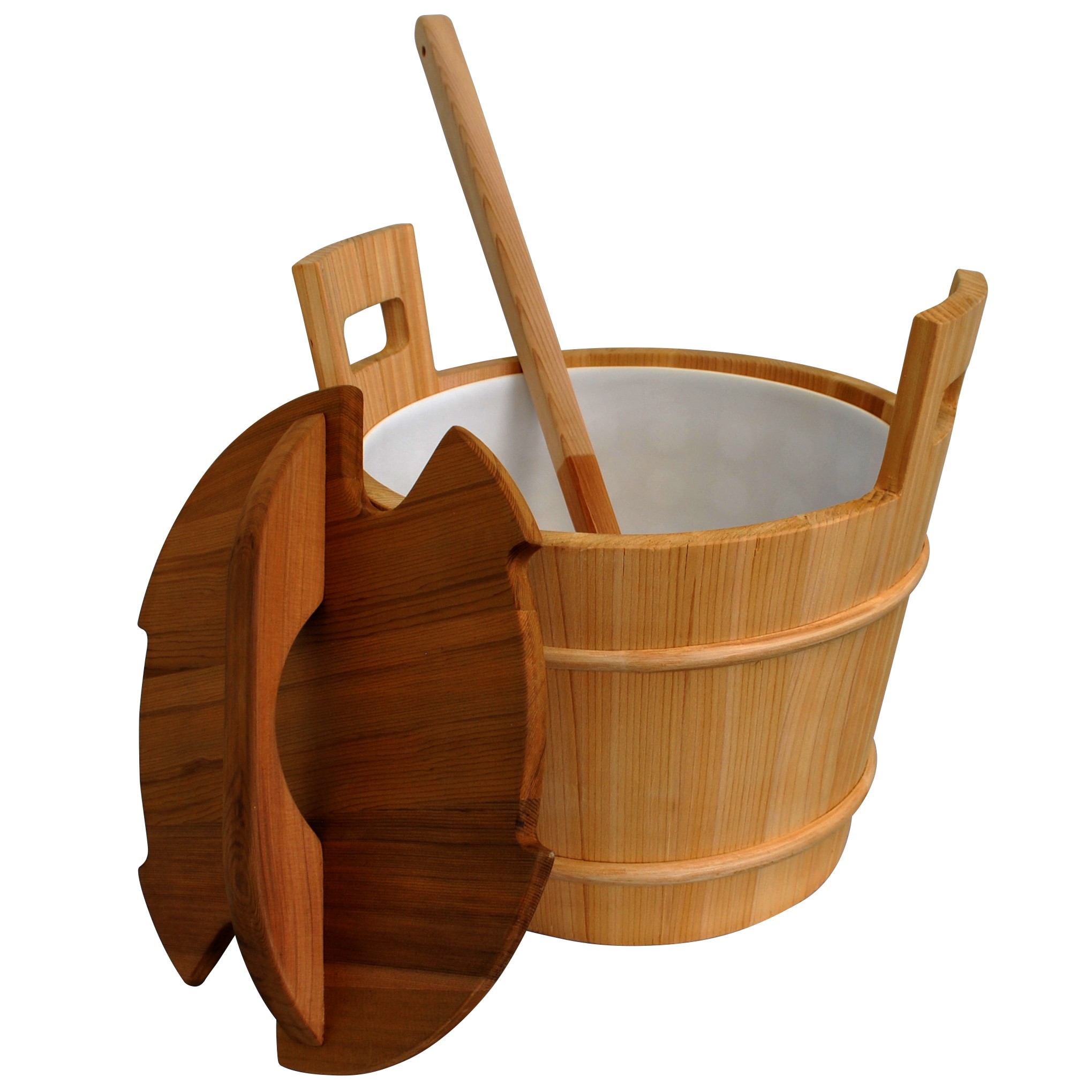 This sauna wood bucket holds approx 18 liters or 4.75 gallons and measures 15" diameter by 11" tall. It features a red cedar lid and plastic liner. Also included is a 68cm cedar ladle.
All saunas should have a water bucket and ladle. Lightly scooping water on the body is a practice that goes back 1000's of years. The water causes the skin's pores to open, it also helps cool the body. The water can also be poured on the hot rocks to produce löyly (sauna steam). The löyly greatly helps the respiratory system.